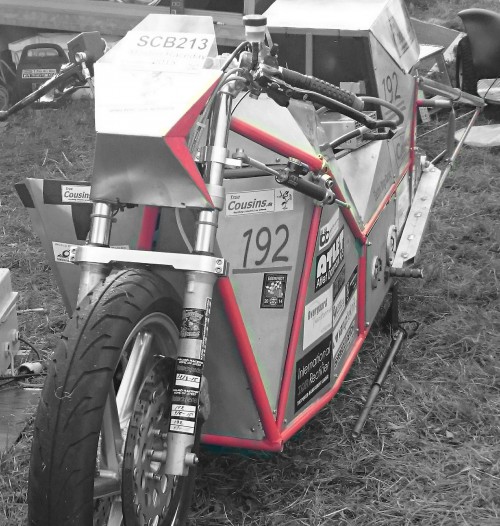 Two days of FUN at Mosten Raceday 2015
Posted on
August 29, 2015
As always, once a year Mosten Raceday (DK) invites you to two hole days of speed, power and dragracing! True to tradition Team True Cousins (DK) also participated with their cool electrical dragracer.
If you are fascinated by electrical vehicles, True Cousins is a major inspiration. They also have a true passion for electrical vehicles, build up their machines from the ground, and have a lot of FUN with it! And their result is without no doubt incredible: one of the fastest electrical vehicles in the World!
Therefore it was a true pleasure for us to finally meet the team behind True Cousins at Mosten Raceday 2015 and have a talk about our joined passion: creating wild electrical vehicles.
And most important: it was great fun to see their electrical dragracer in the Super Competition Bike category with a break-out at 5.5 seconds, competing against regular gazolin dragracers.
As a bonus we also met the man behind Motornissen (DK), who participated with his electrical racer. Look out: maybe our electrical GoKart will participate next year at Mosten Raceday….
For more information about True Cousins and Motornissen visit truecousins.dk and motornissen.dk. For more information about Mosten Raceday visit mostenraceday.dk.